Engr. Mushtaq Ahmad Gill (TI)​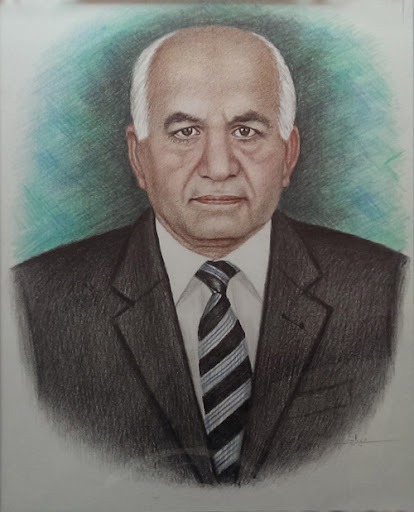 Engr. Mushtaq Ahmad Gill (T.I)
Engr. Mushtaq Ahmad Gill (T.I) is the founder member and Chief Executive of SACAN Services and also heading the Agricultural Engineering Section. He holds a Master's degree in Agricultural Engineering (Irrigation & Drainage) from Colorado State University, USA. He has worked as Director General Agriculture (Water Management), government of Punjab from 1991-2008. He is working for the paradigm shift from conservative agriculture to the climate smart agriculture resource conservation practices and technologies to enhance land and water productivity.
He is a devoted professional engineer and has qualities of planning, formulation and execution of mega projects in the field of Agriculture and Rural Development. He executed more than 20 development projects in Water and Agriculture sectors with financial assistance from USAID, World Bank, ADB, JBIC, IFAD etc. He has over 40 years of working experience with public and private sector organizations of national and international repute. He has vast experience of training and capacity building of farmers/water users, Agriculture Service Providers (ASPs) and professionals in climate smart agriculture resource conservation practices/technologies and innovative farm mechanization (LASER land leveling, bed planting, ridge sowing, crop residue management through zero tillage, ZT pak/happy seeder, fertilizer band placement drill, high efficiency irrigation systems), high efficiency irrigation system, on-farm storage, use of bio-fertilizer biozote and rapid soil analysis kit. He has participated in many national and international trainings and study tours. Highly skilled irrigation expert and proficient speaker on the topics of Resource Conservation Technologies, Agricultural Mechanization, Training & Capacity building and has attended / participated in numerous seminars/symposia/workshops on Conservation Agriculture and Natural Resources Management in USA, UK, Canada, Brazil, Australia, New Zealand, Italy, Spain, Indonesia, Morocco, Egypt, Mexico, Turkey, China, India, Thailand, Nepal, Philippines, Sir Lanka, Kazakhstan etc.    
Engr. Gill has utilized all his in-service and out-service resources for research, development, fine tuning, up-scaling and promotion of water control structures, laser leveling, bed & furrow irrigation, water conservation technologies and pressurized irrigation systems (drip/sprinkler). He has contributed for 35 publications on Agriculture, community Development and Irrigation Water management in national and international journals. He has worked as Project Manager in (EMKAY) Seeds and NESPAK. Engr. Mushtaq Ahmad Gill is a member of International Network for Participatory Irrigation Management (INPIM), International Soil Tillage Research Organization (ISTRO), Pakistan Engineering Council and President of Pakistan Society of Agricultural Engineers (PSAE). A civil award (Tamgha-i-Imtiaz) was conferred to Mushtaq Ahmad Gill by the President of Pakistan in recognition of his meritorious services in the field of Water Management on March 23, 2008.